​
is all that stood
. . . against barbarism.
​
Another outbreak of such a crisis of madness
[meaning the First World War]
would necessarily involve the destruction of
society in the public order. June 1, 1933
​
​
People cried out
for a better future.
​
Germany neither intends nor wishes
to interfere in the internal affairs
of Austria or to conclude an Anschluss. May 1935
​
If the problem is solved,
there will be no further territorial damands
in Europe by Germany. Sep 1938
the swell of ocean
waves separated the U.S.
from Europe.
CASTLES OF THE MIND ... VENTURE ACROSS THE MOAT
Title: Alert: For The Times, Book of Secrets
For over 100 years, a secret request had been entrusted to Lucia. In 2017, it behooved us to acknowledge the 100th Anniversary of Fatima. The story traces its roots to the WW I era.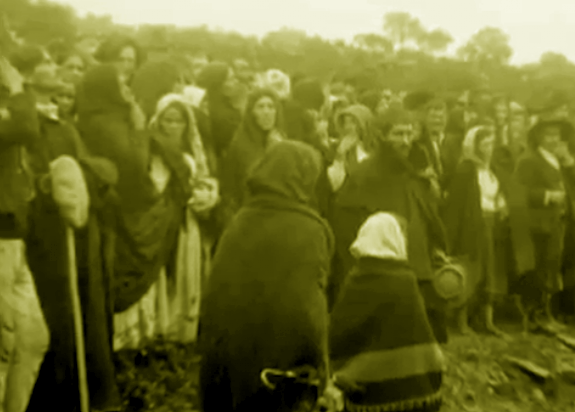 ​
For the record, you see what was seen 101 years ago in Fatima. These are actual photographs captured on Oct. 13, 1917.
​
At first it was rainy with excessive cloud cover. It was wet and cold. There was a rumor anti-Catholics were going to bomb the place, but people still came.
​
For the record, because the nature of ebooks is a relatively novel prospect, and it has many holes, the author wishes it were as perfect as a formidable PDF file.
Petrus Romanus, the author