​
is all that stood
. . . against barbarism.
​
Another outbreak of such a crisis of madness
[meaning the First World War]
would necessarily involve the destruction of
society in the public order. June 1, 1933
​
​
People cried out
for a better future.
​
Germany neither intends nor wishes
to interfere in the internal affairs
of Austria or to conclude an Anschluss. May 1935
​
If the problem is solved,
there will be no further territorial damands
in Europe by Germany. Sep 1938
CASTLES OF THE MIND ... VENTURE ACROSS ALL BRIDGES
INTO A GAP OF LOST HISTORY
​
What is found on the following web page is not fiction or something from an Indiana Jones riddle. The information herein is also not found on any other website. It involves TRV, a new frontier of psychic accoutrements on a timescale of the future as well as the past.
Unhinge your mind from mortal hearsay, preconceived notions of what technical remote viewing (TRV) may or may not be, and take a journey on endless paths beyond the thoughts and journeys of archeologists, astronomers and other scientific minds, and enter the inter-dimensional mind. Is it possible?
History can sometimes be aloof, and it may take an historian to remind us where we have travelled before. Take this example, of the night of March 30, 2001—about 10 years before the 2011 recession-depression, when we find a night with a glow most memorable, especially if you were in a part of the country where it was visible to the eye, the night the skies of North America, and many other parts of the world, were painted with dazzling shimmering colors.
Too bad if you lived like in Los Angeles or Detroit, New York, Chicago, you were socked in by clouds. Unlinked in history was a night when a giant sunspot from the Sun created all this. The point is that the giant sphere of our Sun is vital to the new stories found in Alert For The Times, Book of Secrets, an ebook written by historian Robert C. Valentine. You will find many historical links within the digital book, such as James Jancik of Feet to the Fire from Chicago, and Art Bell, George Noory, names familiar to Coast To Coast AM listeners, involving research many years in the making. And, we take you back, back in time some 20 years and more involving endless paths of information not found elsewhere. This includes the unusual story of March 30 and CMEs (below from AM radio).
​
​
​
​
​
Major Dames is executive director for the Matrix Intelligence Agency, a private consulting group. He formerly directed Psi Tech and is retired. Remember these names? Mission Impossible, I Spy, 007 James Bond, the older Secret Agent or Mission Impossible fighting subversives and the Soviet-era bad guys? Part of Maj. Dames' life story in relation to TRV is described here and he is the real deal, although mainly electronic warfare counterfuge. He is a decorated military intelligence officer primarily in electronic warfare, training and operations officer in espionage, biological case officer, and an original member of the U.S. Army prototype remote viewing training program. He was a technical consultant for the feature film Suspect Zero, (a Tom Cruise-Paula Wagner production), and he also played the role of an FBI remote-viewing instructor in the movie.
​
Please note, an ebook and book have more information than is presented here. It fills the world of the bizarre.
​
​
​
A most profound prognostication he ever made was a strange one, involving the chilling story of a Boeing 767 jetliner that crashed 60 miles south of Nantucket, Massachusetts, in October of 1999 killing all 217 aboard. During the night of Thursday, November 11, 1999, Maj. Dames appeared on Art Bell's radio program, Coast to Coast AM with Art Bell. This 5-hour program was heard Monday through Friday live in the late evening, 10 pm PST. It is now under the helm of George Noory. Maj. Dames had foreseen the destruction of the jet. What follows is only a synopsis...BUT IF YOU really want the full information and all the news scoops to your heart's content, complete with informative videos, his story is offered in Alert For The Times, Book of Secrets in avid detail. The digital ebook version runs in the neighborhood of 12 Mb, and all the latest updated information is now available starting a week before Easter 2023. Almost 50 years ago, the subject TRV, short for Technical Remote Viewing, had been secretive, nestled under a government program. Other books on the market describe and center on the distant relatives, like coordinate remote viewing etc.
​
Do you remember July 23, 2014?
​
A history of Technical Remote Viewing and Major Dames
​
During the course of the author's research—Robert C. Valentine—on Maj. Ed Dames and remote viewing which spans 27 years, there have been quite a variety of topics put on file. We shall concentrate here on only five: EgyptAir Flight 990, a strange fungus, the weather, COVID-19, AND the Ukraine crisis. What Maj. Dames had to say about COVID-19 is extremely timely.
​
​
Pictured below alongside Major Ed Dames is the brother of the author, George, and to the right is Robert.
​
​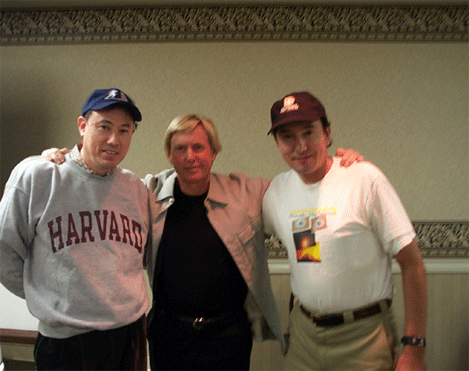 ​

The flight of a giant jet that crashed in 1999: EgyptAir Flight 990 (cont)

From the world of parapsychology labs, we bring you a story about the fight and take-over of a giant jet that crashed late 1999.
"There was a violent altercation in the cockpit, Art.
One of the crew members, or it could have been a flight attendant attacked the pilot from behind. There was a very violent altercation [that] followed, part of members of the crew tried to hold down a single individual, but the individual got up again. And started essentially...went postal in the cockpit, that is why when the cockpit voice recorder is retrieved, you will hear that in the recorder..."
​
The quote above was made by Maj. Ed Dames on November 11, 1999, between 11 and 11:30 pm PST BEFORE the flight recorder was retrieved from a crashed EgyptAir Flight 990. The following educational video is included for a better understanding of this event, assisted by the information gathered from the flight recorder, which was found from the deep of the Atlantic several days later after Nov. 11. This was an exceptional example of alerting the public before the investigators made their public findings. [Note: Rivets to be inspected for damage? Yes, but according to the NTSB, 767 aircraft have provisions for such things to avoid a crash, and there is the account of the flight officer repeating over and over, when he was still alone in the cockpit <I rely on Allah.> See also The Atlantic Monthly, November 2001 issue.]
Major Dames is not some seer who predicts the future or intuitive who brings astonishing revelations. On some things it must be said he has been incorrect; he has been chillingly correct on others. He is of the belief the ozone conditions will continue to deteriorate so bad, the structure of our society changes radically.
Since 1995, Maj. Dames, recipient of the Legion of Merit from the U.S. Army, paratrooper, a biological case officer, specialist in bio-electronics and bio-chemical warfare, has been publicly predicting earth changes. Since 1996 he has spoken about wild, rapacious winds to come down on deck, with the strength of a tornado or hurricane but, in reality not from a tornado or hurricane.
Is it invented? Is it amazing? He warned to be on our guard.
From October 12, 1996, Maj. Dames has been making announcements about what to watch out for, and the author has been monitoring him every step of the way. It is set forth in the wonderfully informative ebook: Alert: For The Times, Book of Secrets. The updated version after 27 years in deep research is available. People, moreover, do not compute that there is a difference between remote viewing moving people and something ecologically large. The information is so fantastic, nobody else has conveyed it, and that is what makes this 370+page digital book unique.