History and a Historian
Author: Robert C. Valentine
Titles of four exciting books, Alert: For The Times, Book of Secrets.
And, A Toast For You & Me, America's Participation, Sacrifice and Victory.
in 3 World War Two books: Vol 1, Vol 2 and the 1944 commemorative volume--a compilation of many years of intensely laborious research. (Volumes 3 and 4 are in the workshop. They include Hollywood and are due next.)
Author Valentine has a website—recognized by MarComm Awards—which is built to emphasize the importance of history. Two castles of knowledge for the mind. Heavy emphasis on WW II. Research methods utilize official scientific data, documents, news radio and television reports from the BBC, CNN, ABC, FOX, NBC, and CBS, and interviews. It is all tended in a unique compilation of long research, with a narrative that will pique your interest. The presentation of WW II is for both history buffs, and the youth of today who know very little about the subject of WW II. This is the era of Swing Music, Radio, the Streamlined Age, stainless steel, railroads, and the birth of the Rocket Age.
That is me second from right many years ago during a friend's retirement party.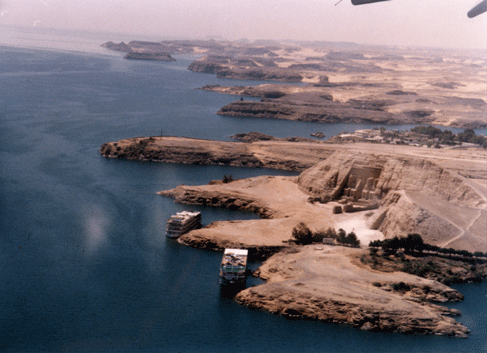 If you have read my writings, my style is Friendly to the reader, yet I do not shy away from facts. I love travelling. I always loved history, and remember growing up listening to WW II stories from my dad, a 94th Inf Div, Third Army veteran as he fought through Europe.
​
I grew up in Los Angeles.
​
​
My parents George and Maria (with the Blessed Mother) instilled in me a self-reliance--and to never give up. During my Loyola High years, was a four-year varsity letterman. We captured the league title during my Jr and Senior years in soccer. In college, tried my hand in a different sport, track and field while matriculating at East Los Angles College. Life was good to me, and I still value a lot my gold medal in the 10,000 meters and silver medal in the 5,000 meters. Photo of GIs are troops of the U.S. 94th Infantry Div, somewhere along the German border 1945.
I had the opportunity to visit the National WW II Museum New Orleans April 2008, formerly the D-Day Museum. They had a wonderful display about Hollywood. It had a special exhibition with a theme Hollywood and WW II. (All photographs taken by the author, Mr. Valentine, a member of the National WW II Museum, Train Collectors Association, Battle of the Bulge Association, 8th A F Historical Society and 94th Inf Historical Society.)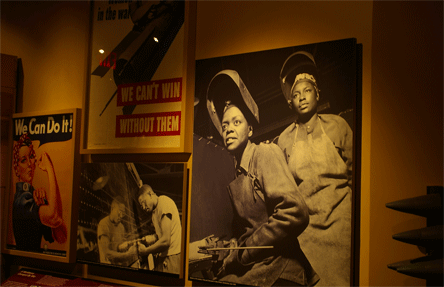 442nd Regimental Combat Team and 100th Battalion special ceremony.
Robert and his brother George at the Go For Broke ceremony, Little Tokyo, California honoring Japanese-American veterans.
I have a passion for model railroading, LOVE trains and GI Joe collecting and Egyptology, if you can call that a hobby. I have the Crusader, one of several streamliners I own.
Someday, I will post my pictures of my travels to the Canadian Rockies.

I try to stay fit.
I enjoy jogging and exercising; once ran a 10K at 30.11 seconds.
World War II has always been my keen interest. I have been a GI Joe collector and passenger train buff all my life.
Medic Ed Pepping of the 506th, U.S. 101st Airborne. Doc Pepping parachuted into Normandy, France, on D-Day, June 6, 1944.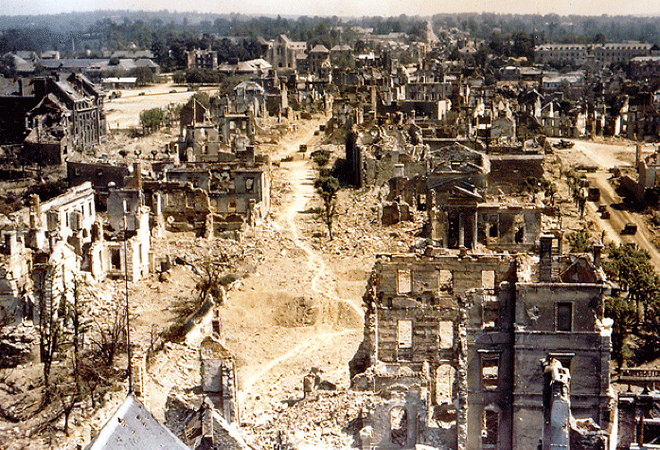 These are pictures inside the Japanese American National Museum of a display of artifacts and photographs as explained above. I had an opportunity to visit the Museum which is situated in downtown Los Angeles. The pictures were taken in Western Europe of the 442nd Regimental Combat Team/ 100th Battalion composed of Japanese-Americans at the height of the war, circa 1944-1945. This is just a small sample of what was on display.
The class A WW II uniform for officers.
Medic Ed Pepping and the author at a GI Joe convention.
General Dwight D. Eisenhower. My father served under him and General George Patton during the Second World War.
Friends of Sgt. Rock. A Pathfinder and Audie Murphy, from author's collection.
Sometimes you save money and then, sorry Sold Out.
Officers during the Second World War wore what is called the class A uniform. It was classy looking. On the left is a vintage shot of WWII officers wearing their caps, second from left is Gen. Dolittle. The trousers have a slight tint of pink and that is why you would also hear the term "wearing pinks and greens." Guess what? The U.S. Army is planning to bring back the "pinks and greens." I think that is fabulous.
On the set of The Monuments Men is Hollywood star Matt Damon, better recognized from his role as Jason Bourne, and wearing his class A uniform. Next is a 1/6 scale uniform but they goofed on this uniform. Note the band on the sleeve, way, way too high. Next, you see the non-officer uniform, courtesy of wwiiimpressions.
Fierce undesired winds came down from the heavens. Pasadena, California Dec 1, 2011 (above and below).
WW II veteran Sgt. Philip Garcia and the author. He was in the 66th Infantry Division, European Theater of Operations, known as the ETO.
Western Europe was struck by fierce winds, Dec. 1999 (above). Winds exceeded 120mph.
Over 2 million people were without electricity. Over 10 billion trees were destroyed in France alone.
A journey in life took me further than I could imagine. To unlock the doors of climate and destiny. Serious business the melting of glaciers. Notice the difference of Qori Kalis, 1978 and 2000. (below) The topic of the geophysical is an important feature in Alert: For The Times.
In Albuquerque I visited the Ernie Pyle Museum
Then with a tour conducted by the National Trains Collectors Association, we had the opportunity to visit the Los Alamos complex nestled high in the mountains where you cannot imagine how pretty it was Author's Journey.
A few of the exhibits, first inside the Bradbury Museum at Los Alamos and then some of the items seen at the train show. More will be posted later.
Around 8 pm EST, March 30, 2001, the night skies were lit aglow in heavenly fire worldwide; even in Florida.
It was exemplary and was very rare. The event is covered in Alert: For The Times.

Less we forget, as in WW II: The Black Market sprang up. courtesy of KCAL.
Your information is protected by
256-bit SSL encryption.